Watch for the "Love What's Local" Logo and be a part of what is yet to come in the Prairie Sky Region!
Local businesses are doing amazing things!
Prairie Sky Chamber of Commerce presents Love What's Local
The well-established and strong communities of Warman and Martensville are due to the dedicated businesses and the people that support them! 
Prairie Sky Chamber of Commerce has recently launched a "Shop Local" initiative to feature the resilient members of the community that have worked tirelessly to hold our region together through one of the toughest times of our lives. 
Watch for Businesses featured in the newspapers, showcased on the website, facebook and on Instagram. 
You will also see neighbours and friends sporting very sharp shopping bags PLUS using their Shop Local gift cards at participating stores( can be found at the Chamber office).
It's time to show our gratitude to those that work diligently to provide services right here in our home community.
Love what's Local - Local Gift Card Program A survey conducted by Prairie Sky Chamber in 2019 indicated that $133,000-$418,000 per week leave the region.This impacts our businesses, investments, taxes, and the overall health of our local economy. When our families are...
read more
As part of the Love What's Local initiative, the Prairie Sky Chamber of Commerce is currently conducting a survey to help us learn and understand the needs of the region.  What products and services are people buying locally, what are they looking outside of the...
read more
Love What's Local Gift Cards
Prairie Sky is proud to present The Local Gift Card. It is a single Gift Card that can be used at all participating businesses. It sounds 'almost to good to be true' as the quote goes! It is the real thing!   
Free set up for Business members, no new technology required-can be set up over the phone in less than 10 minutes, the money is automatically deposited into your bank account with no obligations on your part!
A great way to stand out as a community focused business! Great advertising!
Read more here.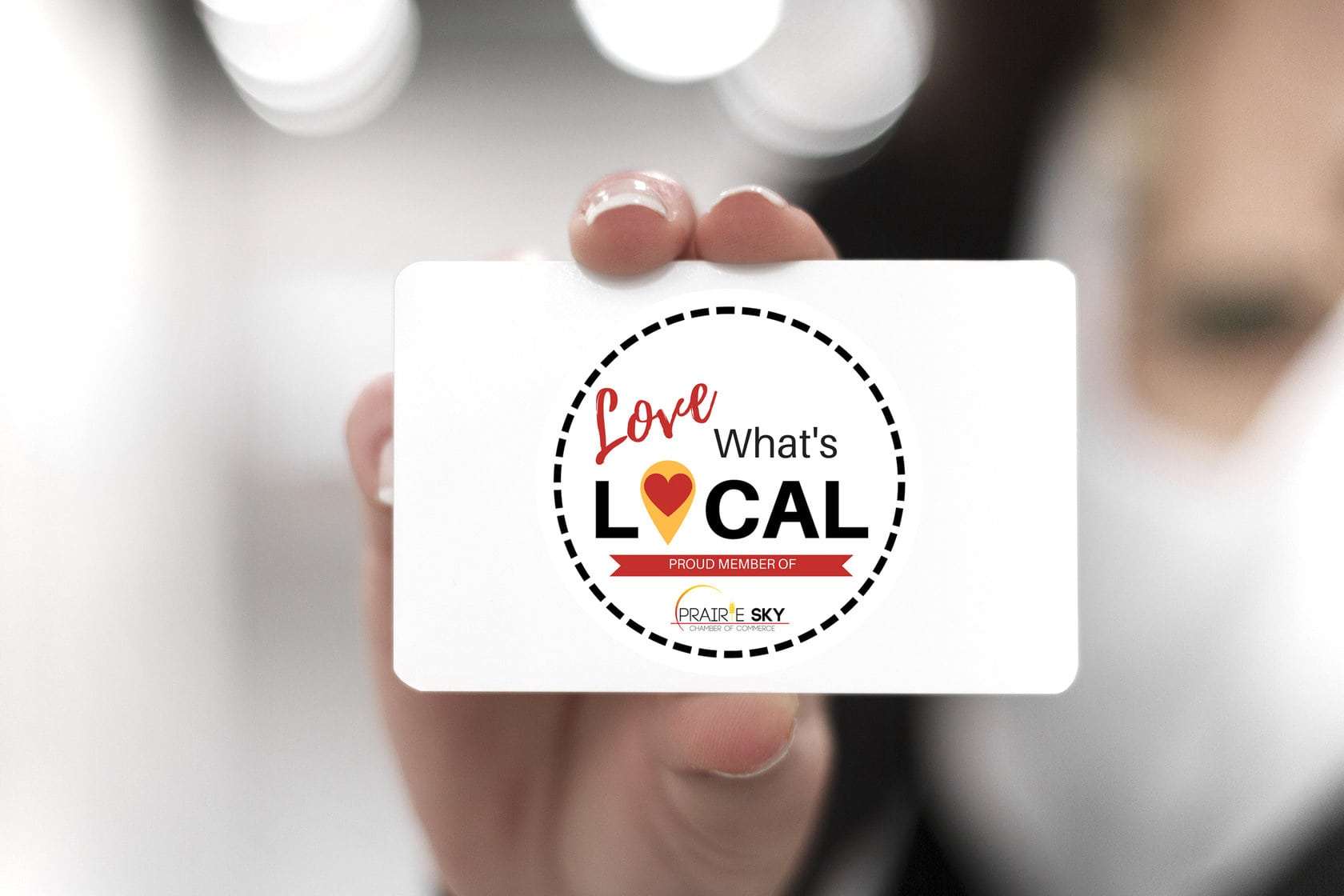 The Local Gift Card can be used at 33 businesses in Martensville and Warman and can be purchased in any denomination from the Chamber office at 101 Klassen St. West in Warman.
Non-members and members of the Chamber are all welcome. Let's Shop Local!!!