Benefits of being a Prairie Sky Chamber of Commerce member
Being a member of a Chamber of Commerce means networking with other businesses, getting to know others in the community, developing partnerships & supporting other businesses. Having a community of business owners to share ideas and support each other is very empowering!!
The benefits are limitless: access to resources, discounts and relationship that offer cost savings, help market your products and streamline business processes. The Prairie Sky Chamber of Commerce network actively contribute to business advocacy initiatives, member programming and strategic orientation of the Prairie Sky Chamber of Commerce.
Joining the chamber will boost sales and significantly improve local business visibility and credibility.
Businesses supporting businesses is the Chamber way!
Prairie Sky Chamber of Commerce has an array of business opportunities that you can custom design to suit your business.

ChambersPlan - Group Health Insurance Plans
Prairie Sky Chamber of Commerce members have access to Canada's largest employee benefits plan targeted to small-to-medium sized business.
Operating since the early 1970s, Chambers Plan now provides coverage to over 30,000 firms like yours. Regardless of the size of your organization Chambers Plan can be customized to meet your needs, request a free quote today and let us show you how we can customize a plan for you.
Established
Your firm's rates will remain stable regardless of claims history. Additionally, Chambers Plan Group Health Insurance is non-cancelable due to any claims experienced by your firm. Your company will never be singled out for a rate increase, ever.
Local
Your business is unique, so your business needs unique coverage. That is why a local Chambers Plan advisor administers your employee health benefits plan. A Chambers Plan advisor is a member of your community. Whether you want to add dental coverage, change or update, or simply ask a question, your advisor is there for you.
Customizable
Coverage can be tailored to suit your needs. Customize your plan selecting from a wide range of coverage – life, health, dental, disability, critical illness and much more! As well, Chambers Plan members have access to my-benefits® an online management tool. This tool allows you to administer your plan anywhere, anytime.
Comprehensive
Chambers Plan offers traditional coverage such as life, health, dental and disability, critical illness and so much more. No matter the size of your business we have a comprehensive group health insurance package for you. Enjoy guaranteed renewal coverage and outstanding service through your local advisor.
Additional Benefits
At no extra cost, every plan comes with Chambers Plan's Business Assistance Program, access to Teladoc® and access to the Best Doctors® program, a truly valuable resource. The
Best Doctors®
program helps members get a second opinion and advice from some of the world's leading medical experts in a wide range of medical fields. The
Teladoc®
telemedicine service helps firms/employees consult with a physician about non urgent medical matters by video conference or by phone, in Canada or the U.S., 24 hours a day, 365 days a year.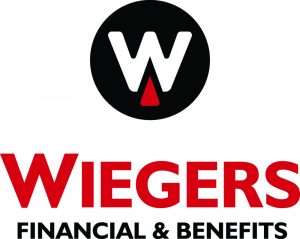 To get started, contact Jewelian Berry at Wiegers Financial & Benefits
306-244-0949, ext. 205
What your employees need to know about your group plan: